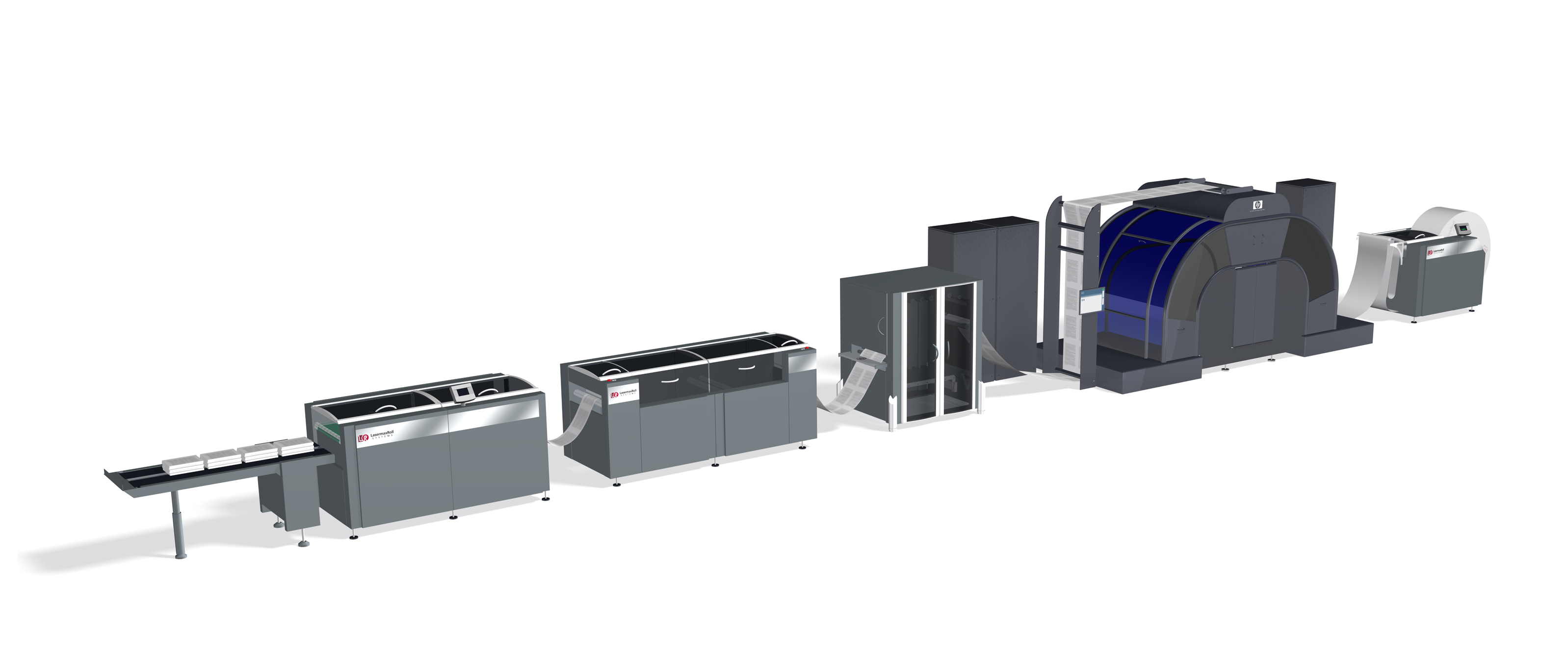 The Stack 566 solution features the Unwind 550, Cutter 561 and Stacker 566 with the optional Buffer 530 or Merger 535, and produces book blocks delivered one at a time or in offset stacks. The center-shaft driven Unwind 550 feeds a roll of paper up to 20.5" wide and 52" in diameter into a web-fed digital printer.
The Cutter 561 utilizes a rotary knife to cut printed output in up to 19.5" lengths. It also may slit the web for 2-up or 3-up forms.
The Stacker 566 builds up to 10"-tall stacks of sheets. An electronic printer signal or a printed mark triggers set separation. Stacks created with the Stack 566 solution are neat, well-spaced apart and tightly trimmed for reliable off-line processing.
Once paper is accurately cut and stacked, each job can be delivered to the conveyor one at a time, individually offset within the stack or when the operator-programmed stack height is reached. All components are modular, compact, and are designed to dramatically improve work-flow.
Speeds up to 450 fpm
Lightweight paper
Alternate delivery options
Three-up books
Pinless slit merge